Family history red flags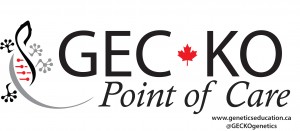 Red flags indicate to healthcare providers that their patient (or their patient's family) may be at increased risk for a genetic condition.  The best way to identify red flags is by taking a family history (in addition to a personal health history).
Download the quick reference Red flags point of care tool.
Find a family history taking tool here.
Red Flags
Multiple affected family members may
Indicate they have the same or a related disorder

e.g. family history of endometrial and colon cancer (Lynch syndrome)

Illustrate both shared genetics and environmental risk factors
Demonstrate pattern of inheritance (recessive, dominant, X-linked)
Earlier age of onset of disease (or symptom) than typically expected
May demonstrate genetic predisposition in an individual who is more susceptible to environmental risk factors

e.g. pre-menopausal breast cancer (BRCA1 or BRCA2 mutation);  premature ovarian failure before age 40 (fragile X syndrome carrier) 
Disease occurring in an individual of the less commonly affected sex
e.g. breast cancer in a male
Presence of disease in the absence of other precipitating factors
e.g. sudden unexplained death in an athletic 20-year-old (hypertrophic cardiomyopathy); diabetes mellitus (hereditary hemochromatosis or myotonic dystrophy)
Ethnicity
Some genetic disorders are more common in certain ethnic groups

e.g. Tay-Sachs disease, Gaucher disease, Familial dysautonomia, Canavan disease  in Ashkenazi Jewish individuals;  Hemoglobinopathies (thalassemia, sickle cell anemia) in individuals of Mediterranean, African, Middle Eastern and South East Asian ancestry
Generally defined as a union between two individuals related as second cousins or closer
The incidence of congenital anomalies in the offspring of first cousins has been estimated to be 1.7–2.8% higher than the background population risk (which is 2-3%), mostly attributable to autosomal recessive diseases.
History of congenital anomalies (e.g. heart defect, imperforate anus), still birth, childhood death, infertility, more than three unexplained miscarriages
May be suggestive of underlying genetic etiology such as a single gene disorder or a familial chromosome re-arrangement
References
GenetiKit project resources
NCHPEG (National Coalition for Health Professional Education in Genetics) for products and programs